Red Bone vom Haus Crawford ("Redbone")
DOB: 11/18/2008
Hips: OFA Good / Normal Elbows
Titles: MR2, BH, CGC, NADAC TN-N, TN-O, TN-E, NAC, NJC
Sire: Onix vom Roten Sturm
Dam: Shemsie du Loups du Soleil
Pedigree
Pedigree on working-dog.eu
Redbone is the foundation female for vom Haus Crawford kennel. She whelped 2 litters and is now retired from breeding. The feedback from the owners of the puppies she has produced is just amazing, all the way from working/sport/police homes to personal protection/active pet homes.

Redbone has been competing in Mondio Ring and Agility. She is loved by and lives with Diane Wray in Colorado and goes by the name of "Reegan". They make an awesome team!

Photos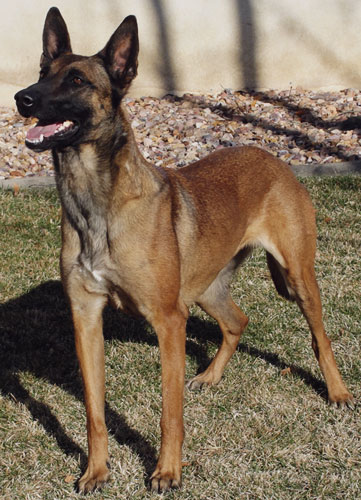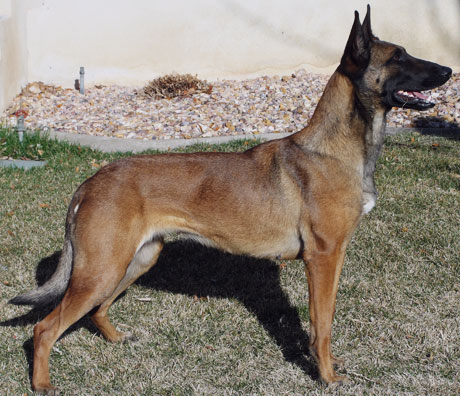 Redbone as a puppy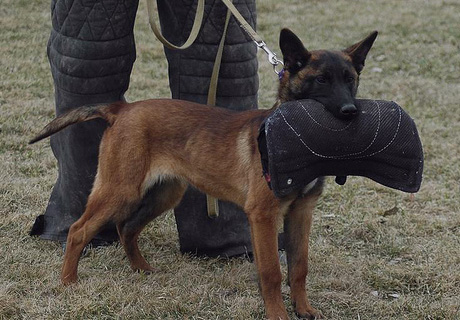 Health Certificates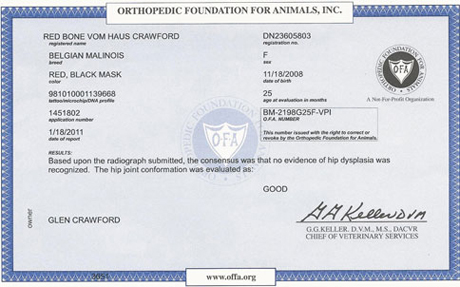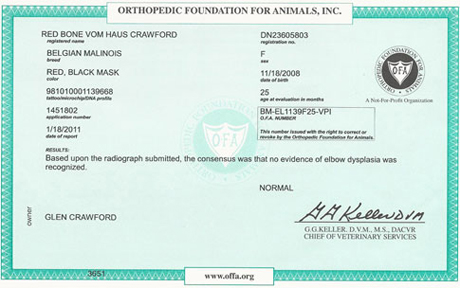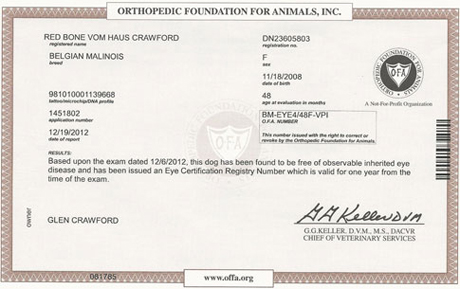 Note about Redbone:
"Redbone" is a strong dominant female with full grips. She is a social dog. She is currently training in Mondio Ring and Agility. She has proven to be an exceptional mother with her first and second litter. Her puppies grew up to be stable and confident dogs that love to work. They tend to be quite dominant dogs. In these 2 litters, Redbone has produced certified police dogs, sport dogs and personal protection dogs.
Videos
Redbone (14 months old) - protection
Redbone (1 year old) - obedience part 1
Redbone (1 year old) - obedience part 2
Redbone (1 year old) - protection part 1
Redbone (1 year old) - protection part 2